"Health" is such an intricate thing. There are about a million different ways to be healthy and a lot of different areas in which to be healthy: physical health, emotional health, mental health, spiritual health, and more. Even further, I really believe they're all connected! I tend to love talking about mental and emotional health, but today's post is going to focus on physical health, which I'm also super passionate about.
Tips for everyone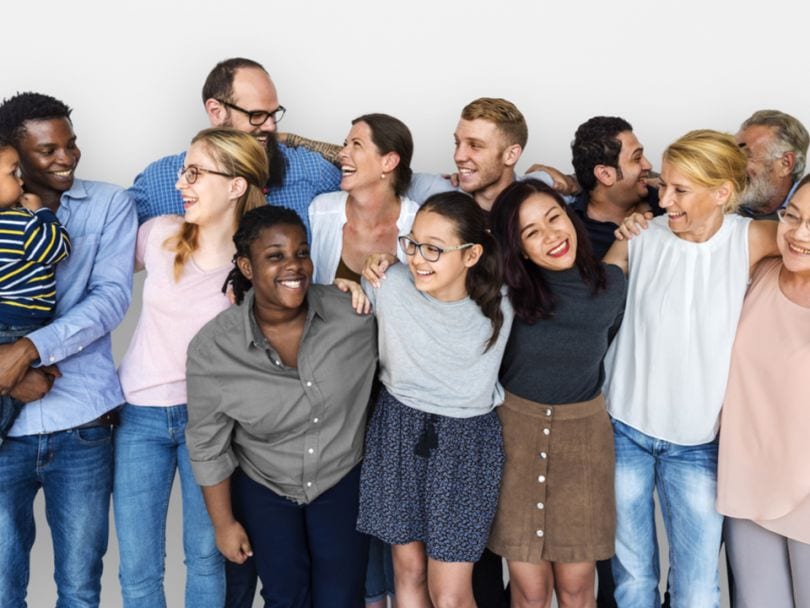 Going to the gym is one of my favorite things, and it's something that I look forward to daily. As a dance fitness instructor, working out every day feels like it's part of who I am. But I understand that to some people, the idea of going to the gym doesn't feel quite as exciting, or maybe even dreadful. I've written this article as a means to help anyone improve their physical health. So whether you're an avid runner, kick-boxer, lover of healthy food, mom-of-many whose daily exercise amounts to driving children from here to there, new dad who used to work out but kind of doesn't anymore, or someone who feels they don't have a single healthy bone in their body… these tips can help you.
1. Get enough sleep and get it the right way and at the right time
Catching those zzzz's! In my experience in the health industry I've found that sleep is one of the most undervalued practices of good health. Getting adequate sleep helps your muscles repair themselves, improves your mood and focus, helps to prevent weight gain, boosts your immune system, and more. Adults need 7-8 hours of sleep each night, and when you get this sleep matters too. If you go to sleep at 2am and wake at 10am, there's a good chance you won't feel well-rested. Although work and other lifestyle choices can make getting adequate sleep tricky, it should be a top priority when it comes to your health. My recommendation is to go to sleep between 9 and 11pm and wake between 5 and 7am. The more you sleep on a regular schedule, the better you're feel. Another idea is to try different things that help you sleep well, like meditation while falling asleep, having a cozy blanket, or playing nature sounds.
2. Move your body
One of the most incredible things about exercise is that the options are basically endless. If you enjoy being outside you can walk, hike, go for a jog, play tennis, snowboard… the list goes on and on. If you prefer being indoors, that's great too! If you want to exercise at home there's never been as much access to virtual workouts are there is now. If you want to go to a facility, there are SO many cool classes to try. At the gym I go to, they have RIOT kickboxing, High Fitness, different styles of yoga, Chisel, RIPPED, Zone, Zumba, and more. If you take the time and effort to find something you really enjoy, your daily workout can turn from something you feel like you should do into something you look forward to.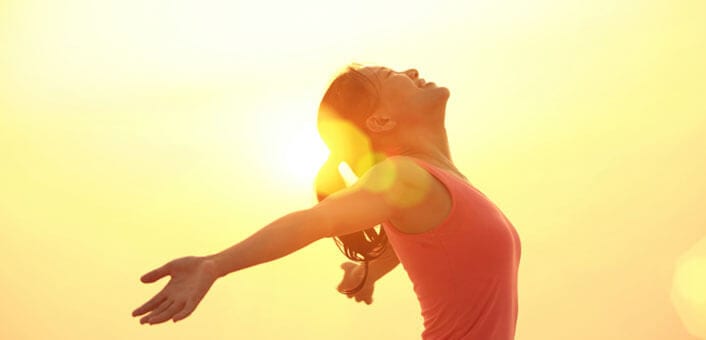 3. Drink lots of water
All this takes is a little bit of focus and tracking. Oh, and probably going to the bathroom a lot if you're not used to drinking enough. Ha ha! Everyone needs about 1/2 their body weight in ounces of water each day. For example, if you weight 160 lbs. then you should be drinking 80 oz. of water daily. If you don't really drink any water right now, start small! Set a goal to drink 20 oz. of water tomorrow. Every little bit helps, and with time and practice you'll be able to get in the habit of drinking what your body really needs.
---
Help support this author by checking out some of Whole Body Coffee's products. If a purchase is made using the link below, the author will receive a payment.
This is not a personal endorsement of Whole Body Coffee's products by the author.
---
---
4. Eat a balanced diet
If you're anything like me, the whole food game can be pretty challenging at times. Basically what I've figured out is that it comes down to moderation. Shooting to eat wholesome and nutritious foods about about 90-95% and allowing a more unhealthy variety of foods the other 5-10% of the time gives you some freedom to eat anything you want while fueling your body with the right foods the majority of the time. Do you feel like you don't know what "healthy" foods might look like? That's okay! There are SO many resources for nutritional education these days. Check out the documentaries on Netflix, meet with a nutritionist, download an app, or take a course. My very favorite health guru to follow is Kelly Leveque. She's absolutely brilliant, and her focus is helping people stabilize their blood sugar levels through education and moderate eating. You can check out one of her podcast episodes here https://podcasts.apple.com/us/podcast/work-in-progress-with-sophia-bush/id1479711891?i=1000460887501
Moving into a healthy eating lifestyle can be challenging and, to be blunt, can sometimes downright suck. But it DOES get easier with time and patience, and it's truly essential to physical wellness.
5. Take time to relax
No matter what age you are or stage of life you're in, taking time to relax is super important. The awesome, but also sometimes unfortunate, nature of life is that it's going ALL THE TIME. If you don't take time to slow down and relax, no one will do it for you. Ideally, the time you spend relaxing each day should be both enjoyable and rejuvenating. One day you might need you literally take a nap, but on another day maybe you get some R&R by sitting and reading a good book. Whatever it is, ENJOY IT. Part of the relaxing experience is enjoying your time guilt-free. So set a timer, settle in, and spend your time without worrying about anything else.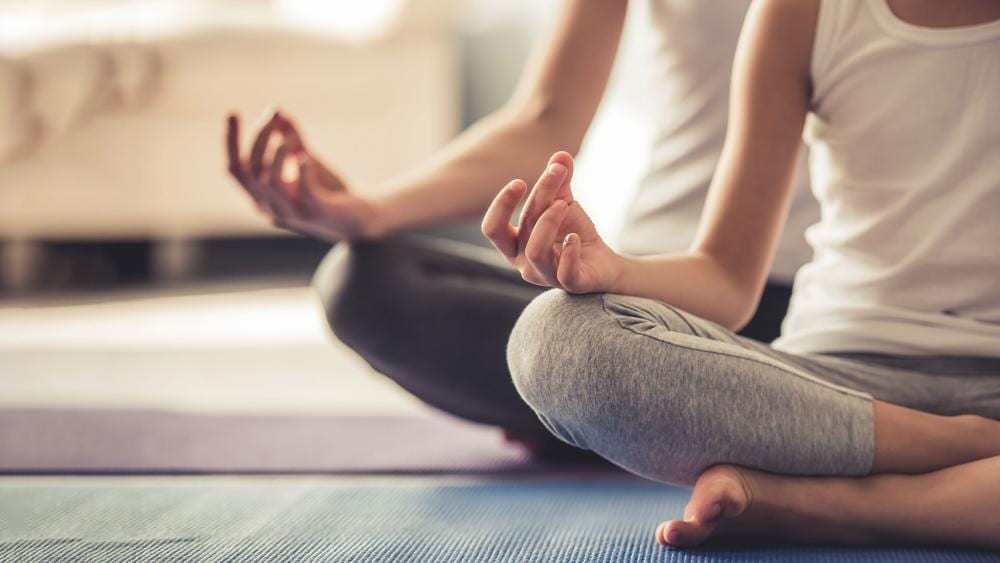 This week I hope you'll take a few of these tips and apply them to better your health. Start as small as you need to, because every single effort counts. More than anything, love yourself exactly where you're at. You are enough.
Be well,
Trin
Like Whole Body Coffee on Facebook to stay up to date on Trinity's latest work